Roadmap Writers - post author Don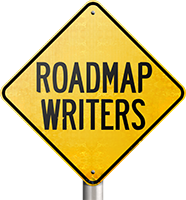 Roadmap Writers aims to bridge the gap between fresh, talented voices and the industry execs who can make things happen.
Roadmap is a hub for writers who have the talent, put in the work, and take advantage of every opportunity to build relationships with executives from all corners of the industry.
With the most immersive training in the industry, Roadmap prepares their writers for marketing…and then provides them with unparalleled access to execs to strategically push their art forward. Roadmap's motto is "Get Real. Get Ready. Get Traction."
Roadmap's staff has over a decade of experience helping writers and has helped many achieve success through our training programs. Roadmap has recently partnered with the WGA, Slamdance, the Tracking Board and SeriesFest.