Frankenstein screenplay by Max Landis - post author Don
On the lookout for Horror Scripts over on the
Movie Scripts
page. First off we have: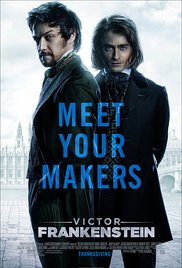 Frankenstein – May 23, 2015, second draft script by Max Landis – hosted by: Frankenstein – in pdf format
Radical scientist Victor Frankenstein and his equally brilliant protégé Igor Strausman share a noble vision of aiding humanity through their groundbreaking research into immortality. But Victor's experiments go too far, and his obsession has horrifying consequences. Only Igor can bring his friend back from the brink of madness and save him from his monstrous creation.
Information courtesy of imdb.com