SpaceCats in Space! And now for something completely different. - post author Don
Every once in a while I post something unrelated to screenwriting, but yet still related to story telling and thus posting it to the site. Sometimes its graphic novels (comic books) and sometimes it gaming. This is one of those gaming times. And, I introduce to you: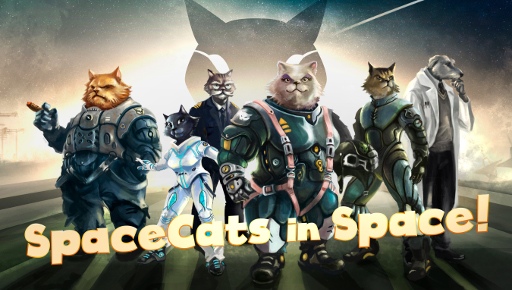 I had the opportunity to meet Alex Lau, Lead Programmer and CEO of Robtic Potato an indie game studio, and Rachel Lewis, Animation Director of the SpaceCats in Space! project. SpaceCats in Space! intriqued me. I love cats and I have dropped many thousands of American dollars, one quarter at a time, into hundreds of top down shooters beginning with one of the original top down shooters Atari's Asteroids. I was utterly captivated by SpaceCats in Space! It's a top down shooter with an engaging story line.
SpaceCats in Space! is an animated twin-stick shooter feline epic that takes place among the stars. The Kingdom of Meowfyre is under attack, and it needs your help right meow! Play as Princess Angelina Contessa III, and blast your way to meowgical glory in no-holds-barred space warfare against the canine Grolich Empire!
It has engaging gameplay and a good story line. However, what impressed me even more is how well this little indie game studio is run and how well the game and launch has been planned out.
If you have a little coin to throw their way, please do. If you don't, still check out the SpaceCats in Space! Kickstarter page for a blueprint on how to put together and market a unique indie game.
– Don