Surrender – by Mark Renshaw – Filmed - post author Don
Surrender (short, drama, 9 pages in pdf format) by Mark Renshaw
An addict struggles with reality while trying to live a normal life, but what little control he has left starts to slip away.
Surrender from Saga Flight on Vimeo.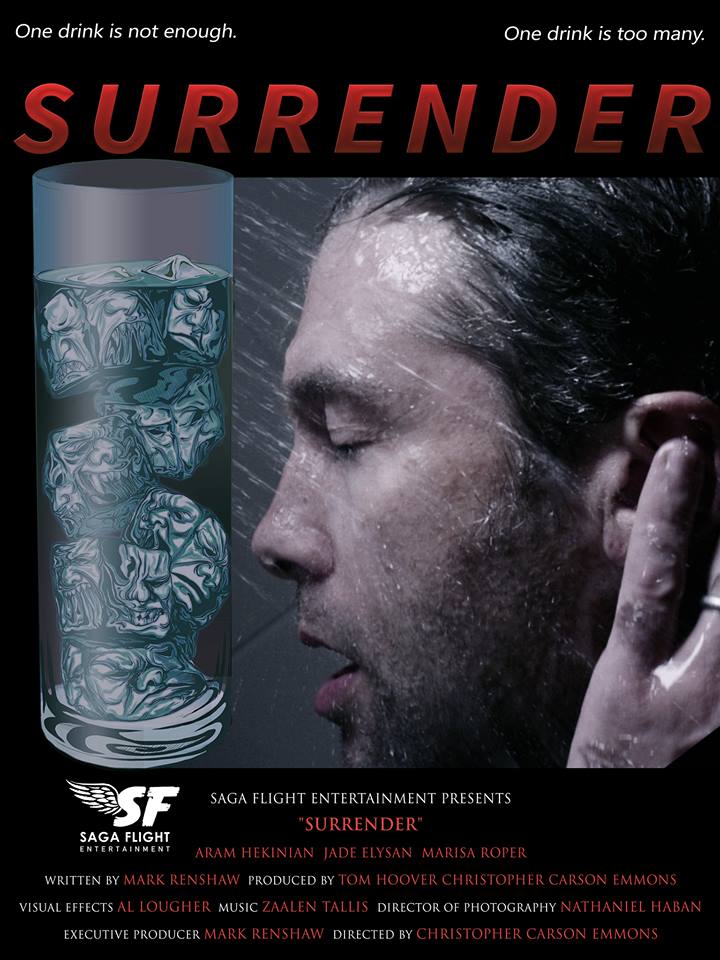 Mark writes, [Surrender] which started life on Simply Scripts has been produced. [P]osted back in 2014, It has changed considerably since that draft as you can imagine!
Like No More Tomorrows, I ended up self-financing & producing this one myself. It had a lot more visual FX and my resources are limited, therefore it's been a mega long post-production. As it was, Al [Lougher] the director of So Dark ended up doing most of the FX for me in his spare time, for which I am extremely grateful.
Here's the link to the full short on Vimeo and YouTube. Please check out and LIKE the official FB page at facebook.com/surrendershortmovie and check out the official site at: DrinksOrDemons.com