The Room - post author Don
Thanks Anonymous for the heads up on this link to The Room hosted by DocDroid.
Anonymous writes, The [purported] original script for The Room by Tommy Wiseau was even more ridiculous and nonsensical than the 2003 cult classic movie from which it was adapted. This is the original 114-page script from 1999 which was seemingly written to be a play, though at times a movie, then back to a play again (don't ask), along with out of this world scene plots and a dialogue that rivals the groan factor of the greatest 80's action one-liners a doubter dares bring to the table.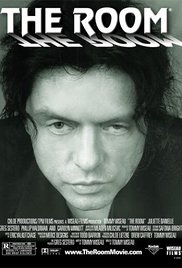 The Room – script by Tommy Wiseau – hosted by: DocDroid – in pdf format
Johnny is a successful banker who lives happily in a San Francisco townhouse with his fiancée, Lisa. One day, inexplicably, she gets bored of him and decides to seduce Johnny's best friend, Mark. From there, nothing will be the same again.
Information courtesy of imdb.com