Someplace Nice and Dark – Short Script Review (Available for Production) - post author wonkavite
---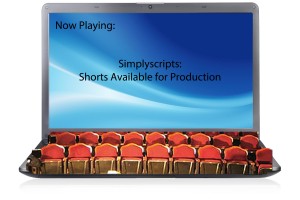 A young delivery boy calls on a strange old man harboring a shadowy secret.
Finding a good horror short with something fresh to say can be difficult, to say the least.  Everyone's seen the proliferation of vampire, slasher, exorcism and zombie scripts ad nauseum.  Is there anything left in this field to explore?
Well, here's a short that does have something new, creepy and gothic.  Set in a trailer, "Someplace Nice and Dark" revolves around only two characters – Pinto, the urban delivery boy… and a old man who seems to have a strange aversion to the light.  (No, kiddies, this isn't what you're thinking.)  Done with the right actors and atmosphere, this is one script that could win some lucky director a horror festival.
About the writer:  Robert Newcomer recently received his first IMDB credit for another short, Them That's Dead.  An intelligent writer, he has several other shorts and a horror feature length available for consideration. (IMDB credits listed here.)
Budget: Low
Primary Genre: Horror
Page Length: 9 pages
READ THIS SCRIPT HERE – AND DON'T FORGET TO COMMENT!
FOR YET MORE SCRIPTS AVAILABLE FOR PRODUCTION:
PLEASE SEARCH SIMPLYSCRIPTS.COM
OR THE BLOG VERSION OF STS HERE.
All screenplays are copyrighted to their respective authors. All rights reserved. The screenplays may not be used without the expressed written permission of the author.