The Patch-Up Kid – Short Script Review (Available for Production) - post author The Merrows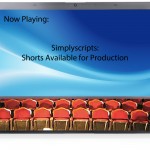 The Patch-Up Kid
Scavenging dead bodies and fixing people was all that the Patch-up Kid knew, but a cowboy in Nino Sangre has one more test for him.
When you're twelve years old and you live in a dusty, wild west town called Niño Sangre (Child Blood) you need skills. Plenty of 'em.
Meet the Patch-Up Kid. He's twelve. And sure enough – he's got skills. Like plugging up bloody bullet holes in gunfighters' bellies. Or yanking the gold teeth from the mouths of the other guys – the still-warm losers who didn't walk away from the gunfight. Assisted by friends Fingers, Squeak and Mule, the Kid does the dirty deeds that others twice his age won't do…
A kid's gotta make a living, right?
Yep, the Patch-Up Kid's a survivor. Y'gotta be when you're half-white, half-Native American, and grotesquely scarred with only one good eye (the result of a grizzly bear attack, or a drunken father – depending on who's telling the tale.)
And speaking of tales… imagine a gritty portrait of a street kid – told old west style. Expertly painted by screenwriter Rustom Irani, TP-UK is a poignant story about a hard-luck kid with True Grit, with light-heart touches of humor crusting the dusty edges.
This particular script focuses on the Kid's run in with big n' burly Dawson – a wounded desperado who blackmails the young gang to dig a bullet out of his chest (and arrange for a quick get-away outta town.) Just five pages long, it's a colorful intro to the character.
But ambitious directors take note. This is one world that has plenty left to explore. The Patch-Up Kid works beautifully as a stand-alone story. But it's also ideal as the intro for a feature length movie. Or TV series for the right producer! So grab the opportunity while you can. 'Cause nothing stays still in the Wild West for too long…
About the writer: A film and video aficionado based in Mumbai, Rustom Irani works as a freelance editor and screenwriter for projects ranging from narratives, commercials, and documentaries to corporate and music videos. His website is available at www.planetrusty.com, and he can be reached at rustyirani "AT" gmail.com!
Pages: 5
Budget: Low to moderate. We would have said low, but it's a period piece – which might drive the cost up a touch. (All those six-shooters and Stetsons, y'know?)
About the Reviewers: Scott & Paula Merrow are a husband and wife screenwriting team. Since 2006, they've written over 50 short screenplays, several of which have been produced. They tend toward family-friendly scripts, but they've written a little bit of everything: horror, fantasy, sci-fi, comedy,… the whole nine yards.
READ THE SCRIPT HERE – AND DON'T FORGET TO COMMENT!!
FOR YET MORE SCRIPTS AVAILABLE FOR PRODUCTION:
PLEASE SEARCH SIMPLYSCRIPTS.COM 
OR THE BLOG VERSION OF STS HERE.
All screenplays are copyrighted to their respective authors. All rights reserved. The screenplays may not be used without the expressed written permission of the author.