The Danish Girl screenplay – For Your Consideration - post author Don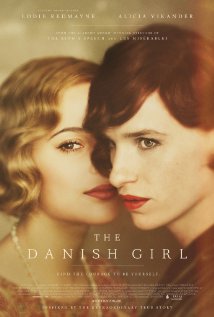 The Danish Girl – Undated, Unspecified draft script by Lucinda Coxon (based on the novel by David Ebershoff) – hosted by: Focus Features – in pdf format
Copenhagen, early 1920s. Danish artist, Gerda Wegener, painted her own husband, Einar Wegener, as a lady in her painting. When the painting gained popularity, Einar started to change his appearance into a female appearance and named himself Lili Elbe. With his feminism passion and Gerda's support, Einar – or Elbe attempted first-ever male to female sex reassignment surgery, a decision that turned into a massive change for their marriage, that Gerda realized her own husband is no longer a man or the person she married before. A childhood friend of Einar, art-dealer Hans Axgil, shows up and starts a complex love triangle with the couple.
Information courtesy of imdb.com
Read this and other scripts posted by the studios for award consideration.