Bridge of Spies screenplay – For Your Consideration - post author Don
Another script posted by the studios for award consideration. Find more on the Screenplays For Your Consideration page.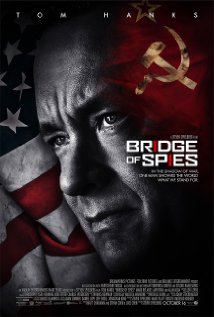 Bridge of Spies – December 17, 2014 final shooting script by Matt Charman and Ethan Coen & Joel Coen – hosted by: Dreamworks – in pdf format
In the cold war, A lawyer, James B. Donovan recruited by the CIA and involved in an intense negotiation mission to release and exchange a CIA U-2 spy-plane pilot, Francis G. Powers that was arrested alive after his plane was shot down by the Soviet Union during a mission- with a KGB intelligence officer, Rudolf Abel who was arrested for espionage in the US.
Information courtesy of imdb.com