Ouija screenplay - post author Don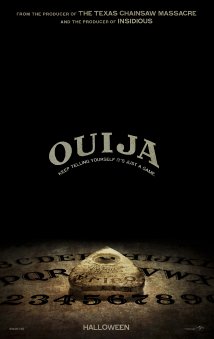 Ouija – September 26, 2013 draft script by Juliet Snowden & Stiles White – hosted by: Horror Lair – in pdf format
A girl is mysteriously killed after recording herself playing with an ancient Ouija Board, which leads to a close group of friends to investigate this board. They later find out that some things aren't meant to be played with, especially the 'other side'.
Information courtesy of imdb.com
More on the Movie Scripts page.