A "Fantastic Four" screenplay - post author Don
Stephen Batchelor has started a Script of the Week showcasing "…a scripts you may not normally have the chance to read. Forgotten drafts, and films that, for whatever reason, never got past the scripting stage."
Here "…is one of the probably hundreds of different scripts commissioned by the studio…" Read the rest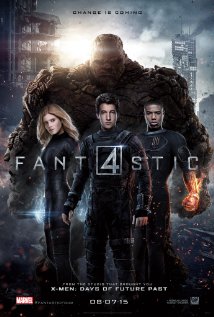 The Fantastic Four – May 3, 1996 first draft script by Micahel France (based on characters by Stan Lee & Jack Kirby) – hosted by: Stephen Batchelor – in pdf format
Four young outsiders teleport to an alternate and dangerous universe which alters their physical form in shocking ways. The four must learn to harness their new abilities and work together to save Earth from a former friend turned enemy.
Information courtesy of imdb.com
You'll find more movie scripts over on the Movie Scripts page.
– Don