Dear White People screenplay – For Your Consideration - post author Don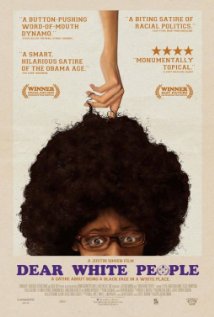 Dear White People – August 21st, 2013 revised draft script by Justin Simien – hosted by: Roadside – in pdf format
A social satire that follows the stories of four black students at an Ivy League college where controversy breaks out over a popular but offensive black-face party thrown by white students. With tongue planted firmly in cheek, the film explores racial identity in acutely-not-post-racial America while weaving a universal story of forging one's unique path in the world.
Information courtesy of imdb.com
Read more scripts up for award consideration.