Red Dragon script two-fer - post author Don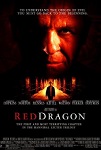 Red Dragon – April 23, 2001 unspecified draft script by Ted Tally (based on the book by Thomas Harris – hosted by: Horrorlair – in pdf format

Red Dragon – April 25, 2002 Gray Revised Draft script by Ted Tally (based on the book by Thomas Harris – hosted by: Horrorlair – in pdf format
Will Graham (Edward Norton) is just about to retire from the F.B.I. when he is called back into duty to track down a brutal killer known at the Tooth Fairy. The killer, Francis Dollarhyde (Ralph Fiennes), detests the title given to him and would rather use the title that he thinks of himself as: the Red Dragon. Now, Dollarhyde has set his eyes on a young woman named Reba (Emily Watson) and Graham will do anything to stop him from killing her. But for him to do that, there's just one thing that he needs to do that he has never wanted to do ever again: visit his arch-enemy, the cunning Dr. Hannibal "The Cannibal" Lecter (Anthony Hopkins), who has been giving the Red Dragon some information about Graham's family recently.
Information courtesy of imdb.com
More scripts over on the Movie Scripts page.