Citizen Kane screenplay - post author Don
Thanks to Gnocci for the heads up on this.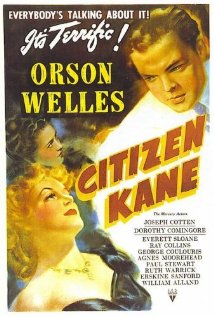 Citizen Kane – June 18, 1940 final draft script by Orson Welles, Herman J. Mankiewicz – hosted by: Cinephilia and Beyond – in pdf format
A group of reporters who are trying to decipher the last word ever spoke by Charles Foster Kane, the millionaire newspaper tycoon: "Rosebud." The film begins with a news reel detailing Kane's life for the masses, and then from there, we are shown flashbacks from Kane's life. As the reporters investigate further, the viewers see a display of a fascinating man's rise to fame, and how he eventually fell off the "top of the world."
Information courtesy of imdb.com
More scripts on the Movie Scripts page.