Nebraska screenplay – for your consideration - post author Don
Paramount is now in with Scripts for Award Consideratino.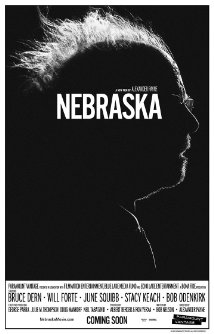 Nebraska – October 15, 2012 unspecified draft script by Robert W. Nelson – hosted by: Paramountguilds – in pdf format
"NEBRASKA" is a father and son road trip, from Billings, Montana to Lincoln, Nebraska that gets waylaid at a small town in central Nebraska, where the father grew up and has scores to settle. Told with deadpan humor and a unique visual style, it's ultimately the story of a son trying to penetrate his impenetrable father.
Information courtesy of imdb.com