Winter's Bone screenplay - post author Don
Thanks Russell for the heads up on this.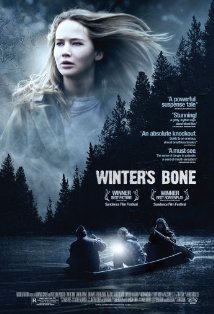 Winter's Bone – undated, unspecified draft script by Debra Granik & Anne Rosellini (Based on the novel by Daniel Woodrell) – hosted by: Raindance – in pdf format
With an absent father and a withdrawn and depressed mother, 17 year-old Ree Dolly keeps her family together in a dirt poor rural area. She's taken aback however when the local Sheriff tells her that her father put up their house as collateral for his bail and unless he shows up for his trial in a week's time, they will lose it all. She knows her father is involved in the local drug trade and manufactures crystal meth but anywhere she goes the message is the same: stay out of it and stop poking your nose in other people's business.
Information courtesy of imdb.com
Check out more movie scripts on the Movie Scripts page.