The Hobbit – transcript - post author Don
Thanks Wes for the heads up on this transcript.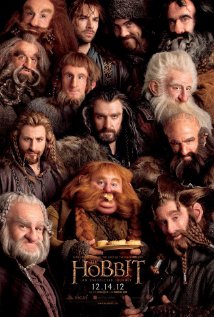 The Hobbit: An Unexpected Journey – unofficial transcript by Fran Walsh, Philippa Boyens, Peter Jackson, Guillermo del Toro (based on the novel The Hobbit by J.R.R. Tolkien) – hosted by: TheOneRing.net – in html format
A younger and more reluctant Hobbit, Bilbo Baggins, sets out on an "unexpected journey" to the Lonely Mountain with a spirited group of Dwarves to reclaim their stolen mountain home from a dragon named Smaug.
Information courtesy of imdb