The Lorax Script - post author Don
Universal apparently took down the script to Les Misérables apparently. However, they did post the script to The Lorax. Another script for adapted screenplay consideration.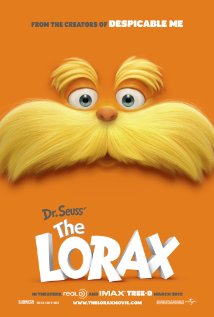 Dr. Seuss' The Lorax – undated, unspecified draft script by Cinco Paul & Ken Daurio (based on the Book by Dr. Seuss) – hosted by: Universal Pictures – in pdf format
A 12-year-old boy searches for the one thing that will enable him to win the affection of the girl of his dreams. To find it he must discover the story of the Lorax, the grumpy yet charming creature who fights to protect his world.
Information courtesy of imdb