The Other Man by Matthew Dressel – Featured Script of the Month - post author Don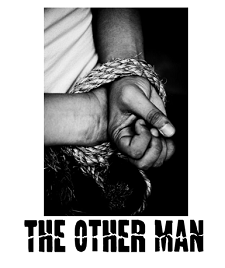 The Other Man by Matthew Dressel – Optioned
A weekend in the country turns deadly when an inebriated hunter accidentally shoots a passing motorist and discovers a man captive in his trunk. (Thriller)
Read the Script 97 pages in pdf format
Status: Available

Writer Bio: Matthew Dressel has been writing comedy screenplays for the past 7 years. His first feature-length comedy, Based on a True Story, has been optioned and is currently in development by Katapult Filmproduktion (Germany), with award-winning music video director Daniel Lwowski directing. Matthew is also personally developing Casting Kristin; a feature-length romantic comedy based on a short he made several years ago.
The Other Man is his first foray into the thriller genre, but still features hints of dark comedy throughout. It was recently a Finalist in the Gimme Credit Screenplay Competition.
Matthew also has a degree in advertising and currently works at a trailer house in Los Angeles, CA. He has written copy for such clients as Walt Disney Pictures, Miramax & Rogue Pictures.
Matthew grew up in Grand Rapids, MI, but now lives in Irvine, CA with his wife, who is currently studying for her PhD in Philosophy.