Secretariat screenplay - post author Don
Another script For your consideration.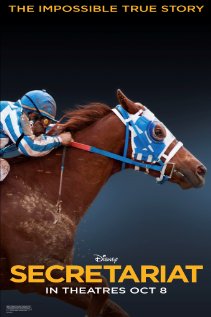 Secretariat – February 3, 2009 unspecified draft script by Mike Rich (revised by Randell Wallace, based on the book by William Nack) – hosted by: Screenplay Explorer – in pdf format
Housewife and mother Penny Chenery agrees to take over her ailing father's Virginia-based Meadow Stables, despite her lack of horse-racing knowledge. Against all odds, Chenery — with the help of veteran trainer Lucien Laurin — manages to navigate the male-dominated business, ultimately fostering the first Triple Crown winner in twenty-five years.
Information courtesy of imdb.com