The Social Network script - post author Don
Congrats to Aaron Sorkin and The Social Network for the Golden Globes best screenplay win.
You can check out other scripts up for award contention on the Oscar Scripts page.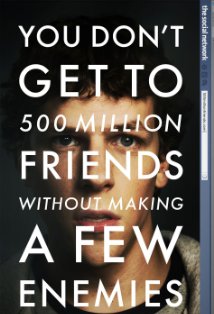 The Social Network – undated, unspecified draft script by Aaron Sorkin (based on the book "The Accidental Billionaires" by Ben Mezrich) – hosted by: Sony Awards – in pdf format
On a fall night in 2003, Harvard undergrad and computer programming genius Mark Zuckerberg sits down at his computer and heatedly begins working on a new idea. In a fury of blogging and programming, what begins in his dorm room soon becomes a global social network and a revolution in communication.
Information courtesy of imdb.com