Blue Valentine screenplay – for your consideration - post author Don
Another For Your Consideration screenplay.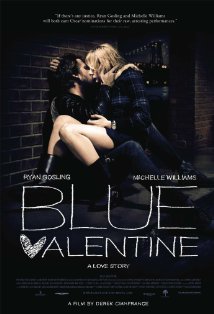 Blue Valentine – December 23, 2010 Official White draft script by Derek Cianfrance & Cami Delavigne and Joey Curtis – hosted by: The Weinstein Company – in pdf format
A story of love found and love lost told in moments past and present. Dean and Cindy are a married couple who spend a night away from theiri daughter in an attempt to save their failing marriage.
Information courtesy of imdb.com