Sam Mills' The Money Tree - post author Don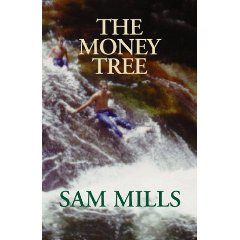 Sam Mills, long time supporter of SimplyScripts, has a new book out available on Kindle, The Money Tree.

Set in the wilds of Western North Carolina, the story turns on two teen brothers' chance discovery of a drug dealers' money drop in the knothole of a tree. The impoverished boys enjoy the "fruit" of "the money tree" until they are caught by the mafiosi whose money it is. The boys narrowly escape, setting off a wild, downriver chase through the trackless Green River Wilderness – a chase that pits unarmed country boys and armed-to-the-teeth city men in a "guerrilla" war to the death.