Scripts of Alex Cox - post author Don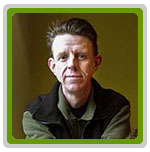 Thanks to Joe for the heads up on Alex Cox's website at http://www.alexcox.com.
Alex Cox is probably best known for his film Repo Man which some consider one of the first independent movies. Alex's website is a treasure trove of his scripts as well as the works of Tod Davies, Rudy Wurlitzer and others.
Among the jewels found on the site is the Repo Man script (pdf format). It is a scan of not only a draft of the script, but also includes the investment proposal, production schedule, budget summary and a four-page cartoon featuring the characters of Otto, Bud, and the Rodriguez Brothers.
On the Writing page, there are two drafts of Mars Attacks!, multiple drafts of Zero Tolerance as well as Dr. Strange. Also, you can find Tod Davies' Three Businessmen (pdf format) considered by IFC to be one of the top ten sadly underseen films. Do check out an excellent biography of Alex Cox at Search My Trash.com. – Don