Juno, The Namesake, Once, The Savages, The Darjeeling Limited and The Waitress scripts - post author Don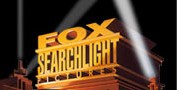 Thanks to Martin for the heads up on six Fox Searchlight scripts up for Oscar contention. They are all in PDF format.
Juno – February 6, 2007 revised pink draft script by Diablo Cody, The Namesake, Once, The Savages, The Darjeeling Limited, and The Waitress
Great to see Fox Searchlight along with Miramax and Universal and Paramount and Warner Independent in putting up their scripts that they want considered for screenplay awards.
Additionally, not sure why Vantage Guilds pulled the script There Will Be Blood from their site. They may be pulling back on it for best adapted screenplay which seems odd since I think it is the strongest one they have. Update: Thanks to not only Ian, but also John who left me a voice message indicating that "…not only is the script back up, but the studio is very much promoting There Will Be Blood for consideration in the Best Adapted Screenplay nomination."
Over on the 2007 Oscar contenders for best Original Screenplay and best Adaptated Screenplay page I have links to all the scripts that are thus far be made available by the studios online in Oscar contention.
Please note, the screenplays are PDF files and you may want to "right click" and "save file as" to download them to your computer before you try to open them.
No word, yet on these scripts – 3:10 to Yuma, Atonement, Away From Her, Rataouille, Eastern Promises, Before the Devil Knows You're Dead, Michael Clayton which, as I understand, are also being promoted for, among other things Best Screenplay nominations. I'll keep an eye out. – Don