The Masters of Horror DVD giveaway winner is… - post author Don
Vern. Don't fret, I'll be giving away another signed MOH DVD in November.
Thanks everyone who entered. Vern, drop me a line with your addy and I'll get this off to you.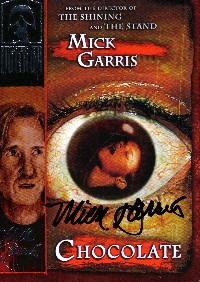 signed by writer/director
Mick Garris'
Masters of Horror
episode
Chocolate
.