Bunch of movie scripts - post author Don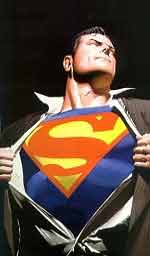 Ten new scripts up on the 'net. There is a RKO 281 two-fer – read two different drafts of RKO 281. Thanks to Daily Script and Screentalk.
Thanks to Matt and Broadband Films you can read three short scripts – The Grey Woman, The Adventures of Modem Boy
and Back Home as well as watch the actual short films that were made.
In addition, on the Movie Scripts page you can read Tender Mercies, Grand Theft Parsons, McCabe and Mrs. Miller, The Life Aquatic with Steve Zissou and catch the re-appearance on the 'net of Dan Gilroy's take on the Superman franchise thanks to Screentalk. Scootch over to the Movie Scripts page and read a script. – Don