Always Bad – Short Script Review (Available for Production) - posted by wonkavite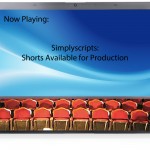 Always Bad
A woman searches for her missing daughter… with a child predator on the loose.
Where is my child?
It's a question – THE question – that no parent ever wants to have to ask themselves. Almost daily, parents lose track of a child for a few seconds. In those moments, your throat parches worse than the Sahara, the world spins like a Kaleidoscope, and the muscles in the back of your neck pull piano-wire taut. If you're a parent, you're familiar with the sinking feeling: the last fleeting microseconds before falling into the pit of pure panic.
Zach Jansen's Always Bad evokes those distressing sensations… seen through the eyes of Mary, a single mother whose young daughter is lured away from home by a mysterious stranger known only as "Kevin."
As the script opens, an exhausted Mary washes dishes in the sink – keeping one eye on her daughter Anna Beth, playing with dolls just outside. A lot can be read from the weariness in Mary's eyes. There's a darkness somewhere in her past. An evil that just won't go away.
As Mary focuses on her chores, Kevin emerges from a wooded area nearby. A soft spoken man in nice clothes… clearly out of place. A Wolf in Grandmother's clothing. Stranger Danger personified. Engaging Anna Bell in casual conversation, he asks her to help him find something he lost… and leads the unsuspecting girl away.
Mary looks up. Anna Beth's gone. A parent's worse nightmare!
Rushing outside, a terrified Mary searches the neighborhood – fearing she may already be too late.
One of the cardinal rules of film-making is to "show it, don't tell it." Words may be powerful… but visuals – when done properly – are mightier. And so it is with Always Bad, a story driven more by emotion than dialogue. Though he speaks little, Kevin's character shines through before his third line of dialogue. And Mary? Well, her actions speak louder than words. Actors crave characters like these – as will your audience. With the right casting, Always Bad is one drama that speaks to the most primal of a viewer's fears. For parents, anyway.
About the Writer: Zach Jansen is an award-winning and produced screenwriter from Saint Paul, Minnesota.  He enjoys spending time with his kids, anything movies, and sitting at his desk pounding out his next script.  If for some reason you want to learn more about him – which of course you DO! – you can check out his IMDb page or quasi-frequently updated blog. He can be reached at Zach.Jansen "AT" mail.com
Pages: 5
Budget: Low-to-No Budget: only three characters, and two settings (an apartment and a yard outside.)
About the Reviewer: Rod Thompson currently serves on Active Duty in the United States Navy, with fifteen years of honorable service. In the past ten years he has written numerous award-winning short scripts, with five (or so) having been produced. He recently won Best Drama in 2014's "Table Read My Screenplay" feature length contest.
READ THE SCRIPT HERE – AND DON'T FORGET TO COMMENT!!
FOR YET MORE SCRIPTS AVAILABLE FOR PRODUCTION:
PLEASE SEARCH SIMPLYSCRIPTS.COM 
OR THE BLOG VERSION OF STS HERE.
All screenplays are copyrighted to their respective authors. All rights reserved.
The screenplays may not be used without the expressed written permission of the author.