True Myth – Short Script Review (Available for Production) - post author wonkavite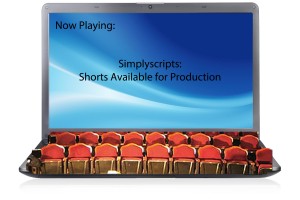 When a secret military team gains the power of psychic foresight, their greatest challenge is what happens next.
There are two types of people in this world.  Those that stuff everyone into two categories, and those that don't…
Wait a minute.  I meant, those that like corn-ball humor, and those that don't.  There's really no middle ground.  Either one LOVES movie like Airplane and Hot Shots Part Deux… or you absolutely can't fathom why anyone would laugh at something as silly as a blow-up Pilot doll.
This script is custom made for people in that first category.
Set in the highly secret quarters of the Department of Urban Myth Banishment (D.U.M.B.), True Myth follows a suspenseful "day in the life" of this top secret team, ferreting out and quashing urban myths that rise to terrorize the unsuspecting civilian population.  Together, the professionals of DUMB (including Colonel Sooth Sayer, Private Moments and Private Fears) battle such evils as "The Unseen Chainsaw", and "Embarrassing Foot Odor."  The result?  Silly and puntastic…but perfect for directors who can quote Airplane (or Monty Python) by heart.
So give this one a shot.  Goofy humor like this never gets old.
About the writer: An award winning writer, Bill Sarre has had scripts place both finalist and quarter finalist with Page and Bluecat.  Another short of his, The Grieving Spell, was recently grand prize winner of the London Film Awards. Bill can be reached at Bill.sarre "AT" gmail.com
Pages: 11
Budget: Really midrange.  There's a decent number of characters and locations here – and maybe a touch of FX required to make everything look high-tech and para-militaristic.  But nothing that couldn't be handled with a touch of creativity.
READ THE SCRIPT HERE – AND DON'T FORGET TO COMMENT!
FOR YET MORE SCRIPTS AVAILABLE FOR PRODUCTION:
PLEASE SEARCH SIMPLYSCRIPTS.COM
OR THE BLOG VERSION OF STS HERE.
All screenplays are copyrighted to their respective authors. All rights reserved. The screenplays may not be used without the expressed written permission of the author.