The Approach – Short Script for Review (Available for Production) - post author wonkavite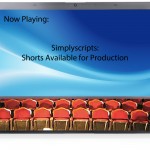 The Approach
A young man negotiates for his heart's desire.
No matter what a person has, there's always gonna be some poor bastard that craves it even more. It's a constant of humanity: woven into our genetic code. Whether it's competing with the Joneses, or trying to get the old man's blessing to marry his daughter. And where there's a want, there's usually a way!
In Matt Fettig's "The Approach," we witness the sad attempt of Harry (30s) as he tries to convince Charlie (60s) to hand over something more precious than the world to him – his beloved Sally.
As the negotiation unfolds, there's some phenomenal character building on display.
Instant empathy's developed for our two heros; from Harry's desperation, to Charlie's iron resolve. The young man may be a courtin'. But the old man ain't givin' away! The tension between Harry and Charlie is crystal clear – leading readers to wonder, just how long has this been going on? The richness of Fettig's dialogue packages an entire story into a tiny script…
…which is only one page long!
And that's the beauty of this gem. An exercise in brevity, The Approach is a director's dream come true. One location – easily shot in an hour with limited crew. A humorous homage to the power of persistence… complete with two meaty actor roles. In other words, an ideal choice for the festival circuit.
Indie producers take note – this script's likely to get snatched up fast. So you better move quickly. Or you're gonna be the one wanting what someone else now has!
About the writer: Matthew Fettig got his start with short scripts at MoviePoet.com where his work has received high praise. With one short produced (Her Future directed by Rich Keel, which received an Honorable Mention award in MoviePoet's annual short film contest in 2013), and one paid writing assignment under his belt (FPS, a short directed by Grant Lehmann in 2013), Matt's hard at work on two feature re-writes, both thrillers, as well as two TV pilot concepts. A native of Washington, D.C., Matt now lives in the San Francisco Bay area with his wife and two kids. He can be contacted at matt-at-mattfettig.com.
Pages: One. Seriously. Just one.
Budget: Craft service costs (bribery for good actors and cinematographers.)
About the reviewer: Rod Thompson currently serves on Active Duty in the United States Navy, with fifteen years of honorable service. In the past ten years he has written numerous award-winning short scripts, with five (or so) having been produced. He recently won Best Drama in 2014's "Table Read My Screenplay" feature length contest. Rod can be reached at rodthompson1980 "AT" gmail.com.

READ THE SCRIPT HERE – AND DON'T FORGET TO COMMENT!!
FOR YET MORE SCRIPTS AVAILABLE FOR PRODUCTION:
PLEASE SEARCH SIMPLYSCRIPTS.COM 
OR THE BLOG VERSION OF STS HERE.
All screenplays are copyrighted to their respective authors. All rights reserved. The screenplays may not be used without the expressed written permission of the author.