Jade - post author Don
Thanks Jimmy for the heads up on this.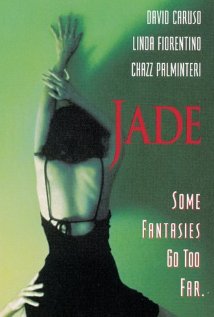 Jade – May 1, 1994 draft script by Joe Eszterhas – hosted by: The Daily Script – in pdf format
Someone does a nasty hatchet job on a San Fransisco big noise and the Assistant D.A. takes charge of the investigation. Through a web of blackmail and prostitution involving the Governor, an old lover of the law man emerges as a prime suspect and he has to deal with his personal feelings as well as the case.
Information courtesy of imdb.com
Read more on the Movie Screenplay page.