Congratulations to Matias Caruso (Mr. Z) 2014 PAGE Awards Grand Prize Winner - posted by Don
---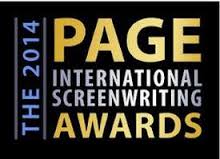 Congratulations to Matias Caruso (Mr. Z) 2014 PAGE Awards Grand Prize Winner for his script Three of Swords.
Three of Swords started out as short about a tarot reading that exposes an undercover FBI agent who must escape a traveling carnival full of criminal freaks. Needless to say, it grew into something.
Congratulate Matias and talk about it on the Discussion Board.