Burn the Ships – Short Script Review (Available for Production) - posted by wonkavite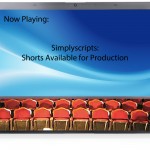 Life lessons alter the courses taken by a teacher and his student.
Not all drama is created equal.  Like horror and comedy, there are subgenres.  Perhaps a bit more subtle – but subgenres nonetheless.  Some drama scripts look to provide its readers/audience with a display of raw human emotion.  Others make a political statement, or serve up a slice of history in a palatable fashion.
Then there are dramatic scripts that primary focus on a theme: the need to tell the truth, or the danger of violating one's ideals.  Or… in this instance… the human need to sometimes take away one's own choices, in order to truly commit to a course of action.
Burn the Ships follows the dual storylines of Mr. Monroe – history teacher and part time hocky coach–and Carson, an impoverished student with few to no college options.  In class, Monroe entertains his students with the story of Captain Hernan Cortes burning his own ships during the conquest of Mexico, thereby commiting his soldiers fully to the fight.  He asks his class to apply the principle to their own lives; a thematic thread that plays out for each of the characters…  Carson. His fellow classmates. And ultimately Monroe himself.
Pure drama, Burn the Ships is perfect for a director looking to do a serious piece –  one with a strong intellectual bent.
About the writer: Rick Hansberry has written/produced several short films, including the SAG Foundation award-winning "Branches." His first feature is set to be released in the summer of 2014. Trailer available here .  He teaches screenwriting seminars and workshops in the Central Pennsylvania area and is presently available for hire for new story ideas, rewrites and adaptations. He can be reached at djrickhansberry – AT – msn, (cell phone 717-682-8618) and IMDB credits available here.
Pages: 5
Budget: Midrange.  Locations include a schoolroom, a house and – most importantly – access to a hocky rink.  No FX involved, and the cast of characters is manageable: Monroe, Carson and a handful of students.
READ THIS SCRIPT HERE – AND DON'T FORGET TO COMMENT!
FOR YET MORE SCRIPTS AVAILABLE FOR PRODUCTION:
PLEASE SEARCH SIMPLYSCRIPTS.COM
All screenplays are copyrighted to their respective authors. All rights reserved. The screenplays may not be used without the expressed written permission of the author.