Tatyana – Short Script Review (Sold!) - posted by wonkavite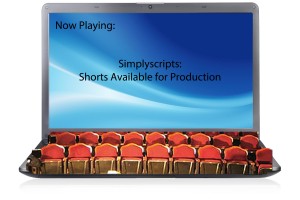 Tatyana
A burned out novelist battles his inner demons – with the help of one special woman…
Sometimes, it can be hard to find a good script.  (Which, ironically, is the raison d'etre for this board.) One can ask for recommendations, but tastes differ radically.  One person's gem is another's trash.  To put it nicely. Such is the nature of the writing industry.  If it wasn't, we'd all be writing torture porn or historical dramas.
But sometimes… a name pops up consistently.  That's a rare event, and worth pursuing.  One such name is Matias Caruso.  As of today, Tatyana is his latest… a haunting little tale of a writer finishing his latest masterpiece; but hesitating to write "The End." Simple with two locations and two primary characters, Tatyana is a script that will rely directly on the quality of one's actors.  Find the right ones, and this could shine.
About the Writer: Matias Caruso is most often found at MoviePoet. His IMDB credits are available here.
Expected Budget: Minimal
Primary Genre: Drama
Page Length: Seven
FOR YET MORE SCRIPTS AVAILABLE FOR PRODUCTION:
PLEASE SEARCH SIMPLYSCRIPTS.COM
OR THE BLOG VERSION OF STS HERE.
All screenplays are copyrighted to their respective authors. All rights reserved. The screenplays may not be used without the expressed written permission of the author.
For more available scripts by Matias, check out The Dollmaker – showcased here on STS!